Cast & Creative
Cast
Nolan Almeida
Peter Pan
NOLAN ALMEIDA (Peter Pan) appeared as Charlie in Charlie and the Chocolate Factory at the age of seven, and he's been acting ever since. His last appearance was as Crutchie in Newsies directed by Richard J. Hinds at 5-Star Theatricals.  Nolan hails from Orange County, California, and aside from acting, he likes songwriting and playing guitar, skateboarding and playing basketball. His favorite actor is Leonardo DiCaprio, his favorite movie is Titanic, and his favorite singer/songwriter is Bruno Major. He likes apple pie and vanilla ice cream (yup) and his favorite foods are tacos and beef with broccoli. (But not together.) Playing this iconic role and getting to introduce his generation to the magic of Peter Pan is a dream come true!  Endless gratitude to his acting coach Danielle Keaton for introducing him to the art in acting, as well as his family and friends for their constant support.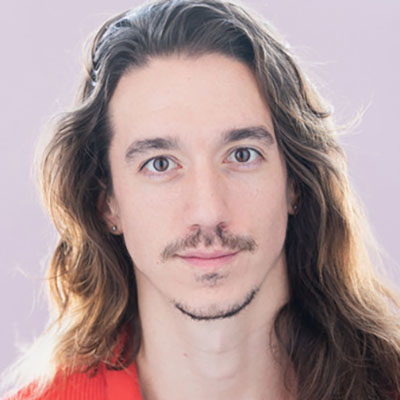 Cody Garcia
Captain Hook
CODY GARCIA (Captain Hook) is a tall and stereotypically indecisive Libra that never acted before but is excited to figure out how it works today. In their spare time, Cody enjoys being a wall flower at social gatherings, dancing like people are watching, and honking at chickens who are taking their sweet time crossing the road. Like most people, Cody lies awake at night wondering what life was like before they sliced bread. One would have to assume it was a pretty crazy time prior to that. Cody would like to dedicate their performance to all the pirates and none of the crocodiles—you know what you did. National tours: Charlie and the Chocolate Factory (Wonka), Elf (Buddy). Other credits: Urinetown (Officer Lockstock), the Star Wars Ballet (Darth Vader), and Oklahoma (Roustabout #3). Alma mater: Boston Conservatory.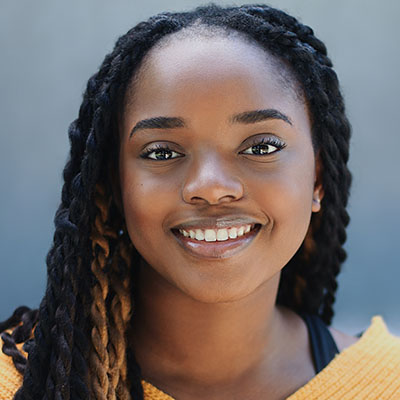 Hawa Kamara
Wendy
HAWA KAMARA (Wendy) is absolutely delighted to be making her professional debut playing Wendy Darling in Peter Pan.  She recently graduated from Emerson College with a BFA in Musical Theatre and is now based in New York City. Some of her favorite credits include Jelly's Last Jam (Anita), Heathers: the Musical (Veronica Sawyer) and Spitfire Grill (Hannah Ferguson). Hawakamara.com
Raye Zaragoza
Tiger Lily
RAYE ZARAGOZA (Tiger Lily) has been called "one of the freshest and most compelling voices in folk music today" by NPR. The LA-based singer-songwriter, who recently released her third studio album Hold That Spirit, makes political folk music that is informed by her identity as a woman of mixed Indigenous, Asian and Latina heritage. In addition to inspiring change with her music and performing at iconic venues like Red Rocks Amphitheater and Lincoln Center, Zaragoza also writes the music for Netflix's 'Spirit Rangers.' She is thrilled to return to the theatrical stage as Tiger Lily. Follow the journey @rayezaragoza.
Creative
SIR J.M. BARRIE
Author, Original Play
SIR J.M. BARRIE (Author, Original Play) was born in Kirriemuir, Scotland, in May 1860. When their parents died, Barrie became guardian to three boys whom he had met in Kensington Gardens in 1897. The boys are thought to be the inspiration for the creation of Peter Pan. Peter Pan first took place in 1904 and remarkably Barrie gifted the copyright to Great Ormond Street Hospital for Children in London in 1929, later extended for perpetuity in the U.K. JM Barrie died in 1937.
CAROLYN LEIGH
Lyricist
CAROLYN LEIGH (Lyricist) was elected posthumously to the Songwriters' Hall of Fame in March 1984. Her last song, written with Jule Styne, called "Killing Time," will be published shortly. Just before her death in 1983 she was collaborating with Marvin Hamlisch on the original Smile. Her main partner in her illustrious as a lyricist was Cy Coleman. Together they gave the music world such hits as "Witchcraft," "The Best Is Yet to Come," "Hey Look Me Over," "I've Got Your Number," "Pass Me By" and "When in Rome." Together they created the scores to Wildcat starring Lucille Ball and Little Me starring Sid Caesar. Two more of her hits,  "Young at Heart" and "How Little We Know," were written with Johnny Richard and Phillip Springer respectively. She not only wrote the lyrics but had the original idea for a musical which went on to become How Now Dow Jones, on which she collaborated with Elmer Bernstein, and for which she was presented a Tony Award nomination.
MORRIS "MOOSE" CHARLAP
Composer
MORRIS "MOOSE" CHARLAP (Composer) (December 19, 1928 – July 8, 1974) was a Jewish-American Broadway composer. Born Morris Isaac Charlip in Philadelphia, he was best known for Peter Pan (1954), for which Carolyn Leigh wrote the lyrics. The idea to do the show came from Jerome Robbins, who planned to have a few songs by Charlap and Leigh. However, the show evolved into a full blown musical, with additional songs by Jule Styne, Betty Comden and Adolph Green. It starred Mary Martin as Peter Pan and Cyril Ritchard as Captain Hook. Moose Charlap was also the composer for the movie musical Hans Brinker (lyrics by Alvin Cooperman), which starred Eleanor Parker, Richard Basehart, John Gregson, Robin Askwith, Roberta Torey, Sheila Whitmill, and Cyril Ritchard. It was based on the novel by d. He also wrote the song "First Impression" with lyrics by Carolyn Leigh. This song was dropped from the original 1954 production of Peter Pan, but recorded by Eydie Gorme in 1956. Other songs he wrote which were not included in musicals include "English Muffins and Irish Stew," "Mademoiselle," "Great Day In The Morning," "My Favorite Song" and "Young Ideas." He was also a recording artist and had a single 'Good Old Fashioned Lovin'/'It Was My Father's Habit' released on ABC 9674 in 1956.
BETTY COMDEN and ADOPH GREEN
Additional Lyrics
BETTY COMDEN and ADOPH GREEN (Additional Lyrics) in a partnership spanning nearly 60 years, received Tony Awards for their lyrics and/or librettos for Applause; Wonderful Town; Hallelujah, Baby!; On the Twentieth Century and The Will Rogers Follies. Other Broadway credits: On the Town, Peter Pan, Bells Are Ringing, Do Re Mi, Subways Are For Sleeping, and A Doll's Life. They wrote the screenplays and/or lyrics for the motion pictures Good News, On the Town, Singin' In the Rain, The Band Wagon, It's Always Fair Weather (Academy Award nomination) and Auntie Mame, among others. Among many tributes, Betty and Adolph were inducted into the Song-writers Hall of Fame and received the Kennedy Center Honors Award in 1991. BETTY COMDEN appeared in films Garbo Talks and Slaves of New York, and authored a collection of essays published under the title Off Stage. Ms. Comden is survived by her daughter, Susanna Kyle. ADOLPH GREEN appeared in the films Simon, My Favorite Year, Lily in Love, I Want to Go Home and The Substance of Fire, and as Dr. Pangloss in the television broadcast of "Candide," conducted by his wife, Phyllis Newman (Claire in the 1971 Broadway revival of On the Town), and their children, Adam and Amanda.
JULE STYNE
Additional Music
JULE STYNE (Additional Music) made Broadway sing for 50 years as composer of High Button Shoes; Gentlemen Prefer Blondes; Two on the Aisle; Hazel Flagg; Gypsy; Peter Pan; Bells Are Ringing; Say Darling; Do Re Mi; Subways Are for Sleeping; Funny Girl; Fade Out-Fade In; Arturo Ui (the dramatic score); Hallelujah, Baby!; Red Shoes; Darling of the Day; Lorelei; and Sugar. His many film scores include Anchors Aweigh and My Sister Eileen as well as the title song of Three Coins in the Fountain. His songbook includes the standards "All I Need Is the Girl," "I Don't Want to Walk Without You," "Just in Time," "People," "I Guess I'll Hang My Tears Out to Dry," "Everything's Coming Up Roses," "I Fall in Love Too Easily," "Small World" and "Time After Time." He is a member of the Songwriter's and Theatre Halls of Fame; a 1990 Kennedy Center Honoree; and the winner of two Grammys, an Oscar for "Three Coins in the Fountain," an Emmy, the Donaldson Award, and the Drama Critics Award as a producer. The following lyric writers have collaborated with Mr. Styne: Frank Loesser, Sammy Cahn, Leo Robbin, Bob Hilliard, E. Y. Harburg, Stephen Sondheim, Susan Birkenhead, Betty Comden and Adolph Green, and Bob Merrill. Mr. Styne served on the Dramatists Guild Council and has been a member of ASCAP for more than 50 years.
JEROME ROBBINS
Original Director and Choreographer
JEROME ROBBINS (Original Director and Choreographer) is world renowned as a choreographer of ballets as well as a choreographer/director in theater, movies and television. His Broadway shows include On the Town, Billion Dollar Baby, High Button Shoes, Peter Pan, The King and I, West Side Story, Gypsy, Funny Girl and Fiddler on the Roof. His last Broadway production, Jerome Robbin's Broadway won six Tony Awards, including Mr. Robbins for Best Director and Best Musical. Mr. Robbins won two Academy Awards for West Side Story, four Tony Awards, five Donaldson Awards, and Emmy Award, the Screen Directors Guild award and the New York Drama Critics Circle Award.  He was awarded the Chevalier dans l'Ordre National de la Legion D'Honneur.
LARISSA FASTHORSE
Additional Book
LARISSA FASTHORSE (Additional Book), Sicangu Lakota Nation, is an award-winning writer and 2020-2025 MacArthur Fellow. In 2023, her satirical comedy, The Thanksgiving Play, will make her the first known female Native American playwright on Broadway at the Helen Hayes under the direction of Rachel Chavkin. Additional new plays in 2023 include Fake It Until You Make It (CTG Mark Taper Forum), Wicoun (Cornerstone Theater Company), the national tour of Peter Pan (NETworks Presentations), and other regional openings. Selected past plays include What Would Crazy Horse Do? (KCRep), Landless and Cow Pie Bingo (AlterTheater), Average Family (Children's Theater Company of Minneapolis), Teaching Disco Squaredancing to Our Elders: a Class Presentation (Native Voices at the Autry), as well as numerous productions of The Thanksgiving Play. Larissa also created the nationally recognized trilogy of community engaged theatrical experiences with Cornerstone Theater Company; Urban Rez, Native Nation, and Wicoun. She and her collaborator, Michael John Garcés, spend years on each project in an Indigenized community engagement process.  "The engagement itself is the art form." These projects have earned them national funding and an appointment to Arizona State University. Larissa's company, Indigenous Direction, recently produced the first land acknowledgement on national television for the Macy's Thanksgiving Day Parade on NBC and are currently consulting on a permanent Indigenous float for the parade. They also consult for the largest theater organizations in the country. She is based in Los Angeles with her husband, the sculptor Edd Hogan, and represented by Jonathan Mills at Paradigm NY.  hoganhorsestudio.com
LONNY PRICE
Director
LONNY PRICE (Director) has been a consistent presence on and off Broadway, as a director, writer, and actor, for more than 40 years. As a performer, he made his Broadway debut in 1981, at the age of 22, in The Survivor, and later that year starred as Charley Kringas in Stephen Sondheim's Merrily We Roll Along. His work on that production sparked a decades-long working relationship with the composer, with Price going on to direct productions of Sweeney Todd (starring Emma Thompson and Bryn Terfel, Emmy Award), Company (starring Neil Patrick Harris, Stephen Colbert, and Patti LuPone), Passion (Emmy Award) and the special event "Sondheim: The Birthday Concert" (Emmy Award). On Broadway, Price directed Gabriel Byrne's Walking With Ghosts, 2017 revival of Sunset Boulevard (starring Glenn Close), Lady Day at Emerson's Bar and Grill (starring Audra McDonald), 110 in the Shade, and Urban Cowboy. He directed, starred in, and co-wrote the book (with Linda Kline) for A Class Act, which earned him a Tony Award nomination for Best Book of a Musical; and starred in Athol Fugard's "MASTER HAROLD" … and the boys (opposite Zakes Mokae and Danny Glover and later, James Earl Jones).   He also co-wrote and directed the play Sally Marr…and her escorts (written with and starring Joan Rivers).  Off Broadway he directed Michael Mitnick and Adam Gwon's Scotland, Pa., Visiting Mr. Green, and Valley Song.  Price made his opera directing debut at the Houston Grand Opera directing Audra McDonald in Poulenc's La Voix humaine and Michael John LaChiusa's Send. His directorial film work includes Hal Price: The Director's Life, The Best Worst Thing That Ever Could Have Happened, and the HBO screen adaptation of Lady Day at Emerson's Bar and Grill. As a film actor, he is best remembered as Neil, the nerdy grandson of resort owner Max Kellerman, in the classic Dirty Dancing.
LORIN LATARRO
Choreographer
LORIN LATARRO (Choreographer). Broadway: Into the Woods, Waitress, Mrs. Doubtfire, Les Liaisons Dangereuses with Janet McTeer and Liev Schreiber, Waiting for Godot with Sir Ian McKellen and Patrick Stewart, Merrily We Roll Along-Roundabout, La Traviata-Metropolitan Opera. Lorin directed Candace Bushnell's Is There Still Sex in the City? (Daryl Roth Theatre -NY Times Critic's Pick). Additional choreography: Chess (Kennedy Center), Lin-Manuel Miranda's 21 Chump Street (BAM), Twelfth Night and Odyssey (Public), Queen of the Night (Drama Desk Award), Assassins and Oliver! (Encores!), Huey Lewis Musical (Old Globe). BFA—Juilliard. MA—NYU. Lorin is a Drama Desk, Lortel and Chita Rivera Award nominee.